Simon Adam
Assistant Professor
Editorial board member (The Canadian Journal of Critical Nursing Discourse)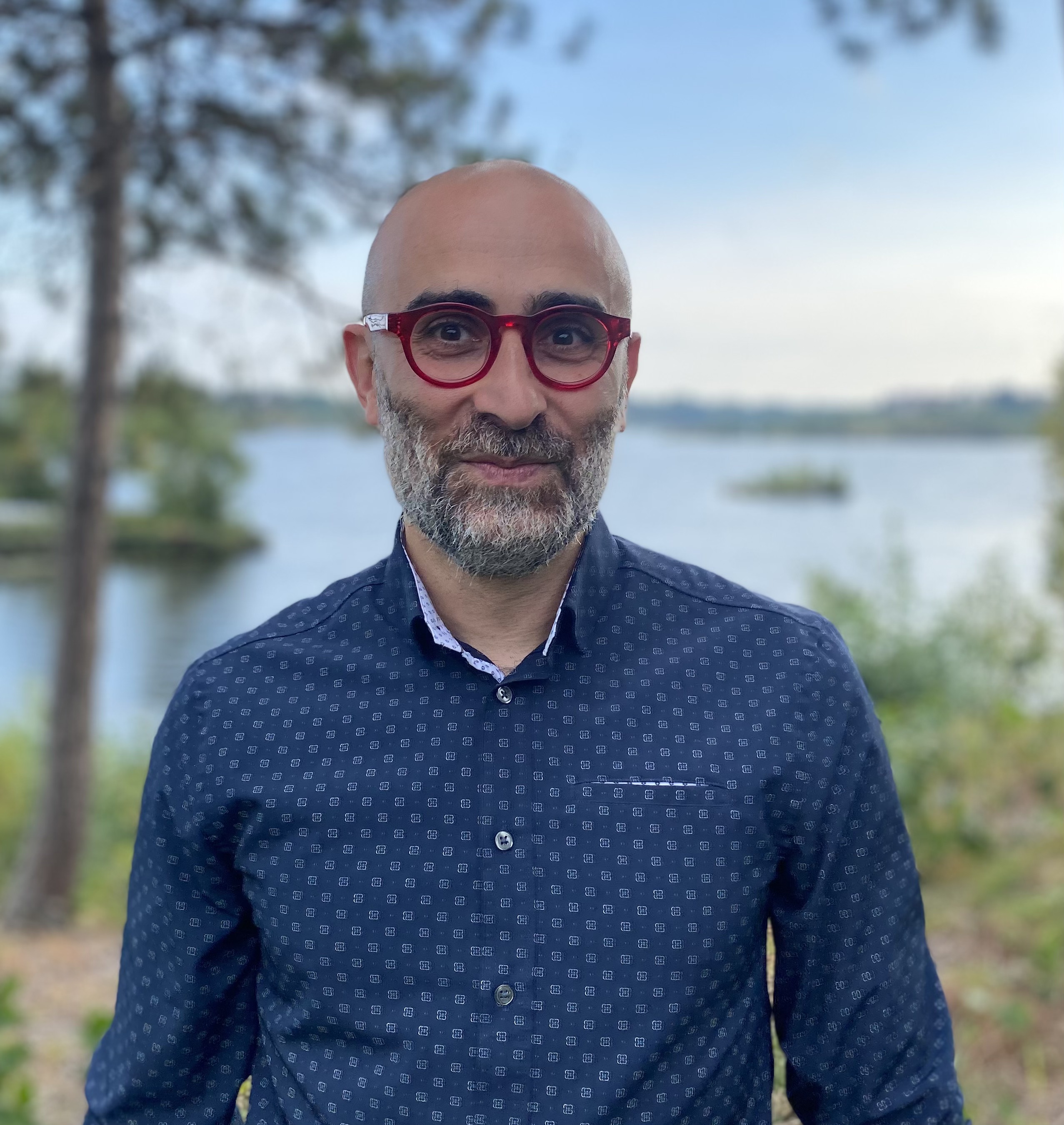 Faculty & School/Dept.
Faculty of Health - School of Nursing
Degrees
PhD - 2017
University of Toronto
Toronto, Canada
MA - 2011
University of Toronto
Toronto, Canada
BScN - 2006
Ryerson University
Toronto, Canada
Biography
Simon Adam is a social scientist in nursing. His program of scholarship focuses on the mental health industry, its various institutional and discursive dimensions, the consumer/survivor/mad experience, and alternative and counter-hegemonic ways of conceptualizing human illness, suffering, and crisis. His work considers what is currently termed 'mental illness' as largely a product of social, economic, and political apparatuses, while examining how education, professionalization, and pop culture reproduce a medicalized way of understanding what is otherwise a normal human condition. Simon works with various communities, including psychiatric survivors and psychiatric consumers, mad people, neurodiverse people, and people who use drugs.
Areas of Interest:
Social Movements, revolutions, anarchist thought & abolitionist studies
Community studies, Harm reduction, Medicalization/demedicalization
Adult education, critical media/media studies & pop culture
Critical/political qualitative methods
Sociolinguistics & sociology of language
Politics of medicine, science, & professionalization
Critical theory, postfeminism, postfoundationalism, & posthumanism
Selected Publications
Adam, S., van Daalen-Smith, C., & Juergensen, L. (in press). The indispensability of critique: Reflections on bearing witness to mental health discourse. Canadian Journal of Critical Nursing Discourse.
Adam, S. (2017). Crazy making: The institutional relations of undergraduate nursing in the reproduction of biomedical psychiatry. International Journal of Nursing Education Scholarship, 14(1), DOI: https://doi.org/10.1515/ijnes-2017-0071
Burstow, B. & Adam, S. (2016). Stopping CAMH: An activist IE inquiry. In B. Burstow (Ed), Psychiatry interrogated: An institutional ethnography anthology, (pp. 21-40). New York: Palgrave Macmillan.
van Daalen-Smith, C., Adam, S., Breggin, P. & LeFrançois, B. (2014). The utmost discretion: How presumed prudence leaves children susceptible to electroshock. Children & Society, 28, 205-217, DOI: https://doi.org/10.1111/chso.12073
Adam, S. (2014). From subservience to resistance: Nursing versus psychiatry. In B. Burstow, B. LeFrançois, & S. Diamond (Eds), Psychiatry disrupted: Theorizing resistance and crafting the (r)evolution, (pp. 65-76). Montreal: McGill-Queens University Press.
Affiliations
Trent University
Principal Investigator
Canadian Public Health Association
Co-Principal Investigator
Partnerships
Krasman Centre
Principal Investigator
Awards
Dean's award for excellence in teaching, Trent University - 2018
Supervision
Currently available to supervise graduate students: Yes
Currently taking on work-study students, Graduate Assistants or Volunteers: Yes
Available to supervise undergraduate thesis projects: No
Current Research
Research Projects
Decolonizing Mental Health Nursing: A Community-Based Political Activist Ethnography
Role: Principal Investigator
Funded by: Other...
Understanding and addressing the stigma of drug use: Examining "NIMBY" using Community-Based Participatory Research
Role: Co-Principal Investigator
Year Funded: 2018
Funded by: York University
Constructing First-Person Accounts of Postpartum Depression: A Qualitative Metasynthesis
Role: Principal Investigator
Amount funded: $5000
Year Funded: 2018
Duration: 1
Funded by: York University
Crazy Making: The Reproduction of Psychiatry by Nursing Education
Role: Principal Investigator
Amount funded: $15000
Year Funded: 2015
Duration: 1
Funded by: Other...
Other funding: Ministry of Training, Colleges, and Universities
Curriculum Vitae (C.V. file):